Poltava Petroleum Company to Develop Abandoned Ukrgasvydobuvannya Wells
Kyiv, March 22, 2018 – JV "Poltava Petroleum Company" (PPC) has identified the first six wells out of PJSC Ukrgasvydobuvannya (UGV) abandoned well stock that are located in the PPC licensed areas, to carry out repair works for subsequent gas extraction.
The cooperation is planned within the framework of UGV strategy for repair of abandoned and suspended wells. The strategy will open up the possibility for private companies to begin developing such wells belonging to state-owned companies.
"We welcome the decision by UGV to give private companies the opportunity to realize the potential of abandoned and suspended wells. UGV management has demonstrated their professionalism and moved quickly from declaration to implementation. This is a deliberate and necessary step that will help increase domestic gas extraction in Ukraine," said Victor Gladun, General Director of Poltava Petroleum Company.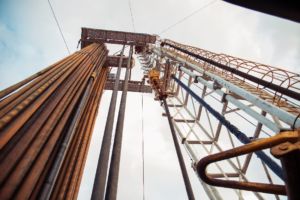 According to the experts of geological and technical departments at PPC, recovery of abandoned wells via sidetracking and workovers can facilitate significant increase in gas extraction. As of today, PPC has identified six wells subject UGV approval, and has already developed a work program for some of them. The company plans, among other things, to use its own workover rig – TW-100 for well recovery.
The cooperation envisages that the company holding the special permit for subsoil use will be responsible for all expenses related to rent payment as well as extraction support, repair and other works.
In addition, PPC is preparing work programs for the next four wells, which will be submitted for UGV consideration in the nearest future.
More information about UGV strategy for repair of abandoned and suspended wells is available at their website.